CROSSFIRE IN THE STREET: Lone Jack 1862
is HERE!
Don't forget to check out my Facebook page at: www.facebook.com/dlrogersbooks
.

If you don't get my newsletter, and would like to, email me at: dlrogers2@peoplepc.com for all the announcements and latest news.


(Scroll down and click on HERE to read the first two chapters of CROSSFIRE.)
Go to the NEWS tab to read excerpts from my (two) short stories in KANSAS CITY STORY: From Trading Post to Cowtown to Cosmopolitan Crossroads.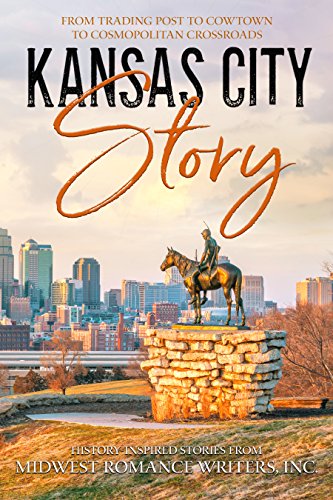 KANSAS CITY STORY: From Trading Post to Cowtown to Cosmopolitan Crossroads, is an anthology written by members of and published by the Midwest Romance Writers (MRW), of which I am a member. Learn KC's history from the early 1800's through 2000 with stories written for each decade by our members. (I'm happy to say I have TWO stories in the anthology - TERROR IN RUSKIN HEIGHTS, the story of the Ruskin Heights Tornado in 1957 and TICKET LINES, PHONES AND ELTON JOHN about the opening of the Sprint Center in 2008.) If you want to take a look, here's the link: https://www.amazon.com/Kansas-City-Story-Cosmopolitan-Crossroads-ebook/dp/B07G2CR368
ELIZABETH'S WAR: Missouri 1863 (THE AUDIO BOOK) is also available. The links where you can find her at Audible and Amazon (ACX) are below. I don't have I-Tunes but, I imagine a quick search will find her easily:
Click on the REVIEWS tab to check out a review from Linda Barta at the Lone Jack Historical Society on ELIZABETH'S WAR: Missouri 1863.
Follow me on Facebook at www.facebook.com/dlrogersbooks. If you've read any of my books, stop in and give me a review for all the world to see. Thanks!
If you'd like to receive a copy of my bi-monthly Newsletter, email me at dlrogers2@peoplepc.com and I'll get you on the mailing list for the next edition.
The Civil War yielded many bloody battles and the Battle at Lone Jack was among the worst. Fought across a sixty-foot strip of dusty road, brothers fought brothers, neighbors fought neighbors, cousins fought cousins, and the blood of horses and men ran together in the street under the blistering August sun.

The Green family tried to keep from being caught up in the war headed for their doorstep, but their efforts were lost—even before the Yankees came to town.

In their youthful exuberance and ignorance, sixteen and fifteen year old Hank and Jesse sneak into town to watch the battle—and find more trouble than they bargained for. Pete, the oldest brother, joins the Rebels and fights to save his life—and that of his brothers. Cora, the oldest daughter on the cusp of becoming a woman, loves a boy who runs off to fight with the Federals—and breaks her heart.

Read the first two chapters here.