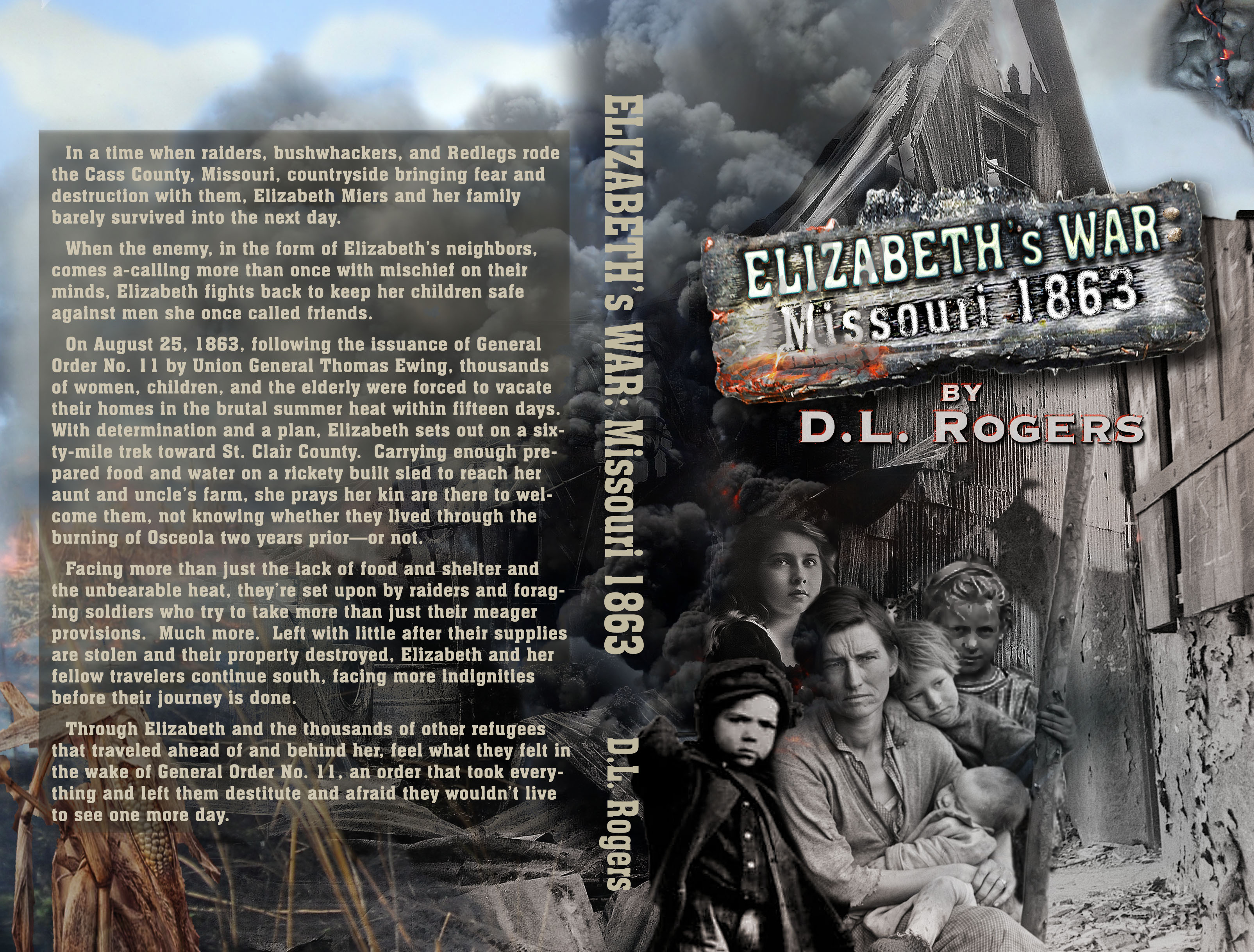 Welcome to my weekly Sunday morning blog. I hope everyone is doing well.
Today I'd like to give a shout out to the Book Club at the Cass County Library in Garden City, MO. I met with them last night to discuss ELIZABETH'S WAR: Missouri 1863, which was their reading "assignment" for last month. We had a great interactive conversation. I chose to talk instead of "give" a talk, and it was lots of fun. Everyone pitched in and we learned a lot about each other AND ELIZABETH, who seemed to have been much-enjoyed.
I'm getting a bit restless not doing any real (novel) writing, since most of my time right now is spent marketing. So...I've created a timeline for THE OLD COOTS: Sam, which is my next book, and have begun researching so I can get started on weekends when I'm not marketing. Those of you who read MAGGIE will recall Sam and Tom, the two "old coots" who took Maggie under their wings on their (lively) stagecoach journey from Cheyenne to Deadwood. Now you'll get to find out all about Sam and Tom and their lives before meeting Maggie. If you remember, both were soldiers in the Civil War -- on opposite sides. Sam hails from Tennessee and Tom from back east. I'm working on an idea of how they'll meet on the battlefield and then again years later when they begin their endeavor into the Black Hills as partners, and I'm looking forward to the research, getting it down on paper, and watching it grow to become their story.
Also, I'm looking forward to my first author interview of Robert Thornhill who has written the LADY JUSTICE series, which starts with Lady Justice Takes a C.R.A.P., a hillarious story involving several "senior citizens" who get sucked into solving a crime in Kansas City. He's won numerous Pinnacle Awards, one most recently this week for
.

The LADY JUSTICE series now boasts eighteen books, I believe! If you drop by next weekend, September 7th after 7 am, you'll get a peek inside the mind of another author, how and why he/we create--and keep on creating. You can check out all his books at his website at: http://booksbybob.com/

That's about it for now. I hope you're having a great Labor Day Weekend and stop by next week to visit Robert Thornhill and read all about his Lady Justice series!

Diane