Joan C. Curtis, author of THE CLOCK STRIKES MIDNIGHT, due to release November 25th
Today I'm speaking with Joan C. Curtis, award-winning author of four non-fiction books and awaiting the release of her newest novel, a mystery, THE CLOCK STRIKES MIDNIGHT, scheduled to be released in two days on November 25th.
Hi Joan!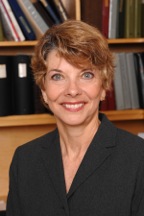 Aside from being an award-winning author, can you tell us about yourself, including that you're a doctor. What do you practice and what inspired you to become a doctor AND a writer?
Hi Diane, I'm delighted to be on your blog today and sharing some of my experiences with you. I have a doctorate in Adult Education. I spent most of my career as a leadership/communication seminar leader. And I loved what I did. But, I always had this desire to write and to write fiction. I had written many professional pieces for journals, etc. (as well as a dissertation), but I'd never written fiction. I began with a story loosely based on my mother's life. It took off into the world of fiction. That first effort was what I'd call my "practice" novel. Much of what I learned about what it takes to be a novelist I incorporated in later manuscripts.
We seem to share a somewhat similar childhood. My Dad was from Tennessee and my Mom was from New Jersey. Although I grew up in the northeast as opposed to the south like you did, it certainly influenced my view on things I wrote about initially. Do you feel this "blending" influenced you and your writing? If so, in what way?
Like you, I have a unique perspective on things. I'm a Southerner having been born and grew up in the South. I've never lived anywhere else. Nonetheless, I'm not nearly as "Southern" as many of my friends. My mother was a true New Yorker. I had no idea what grits were until Jimmy Carter was President! This unique background influences my writing because even though I set my books in the South, I do not write with the typical Southern slant. For example, the character in my mystery series is like me in that she grew up in the South but has northern parents. Her friends are fun because I can let loose the Southern expressions that the main character would never use. I can show personality contrasts without stereotyping.
I noted on your Amazon Author Page that your four earlier releases were not novels. How did you go from writing non-fiction to fiction? Do you find it more challenging to write fiction and why?
As I said earlier, I wrote a lot of nonfiction before embarking on my "practice" novel. After I learned more about the craft of writing a novel, I began my second attempt. Once I finished that manuscript and sent it out to various agents, I decided to write a business book while waiting for the fiction to take off. The first nonfiction book proposal I wrote won first prize in a contest and immediately got a publisher. I then spent the next several years writing nonfiction business books that complemented my work as a workshop/seminar leader. But, I continued to write fiction in between.
As to which genre is more challenging, that's a difficult question. Both have their unique challenges. Nonfiction is more structured. Fiction enables the writer to let loose and create. For people who worry they won't know what to write next, fiction is a challenge. For me, I enjoyed both but I'm ready to give my business book writing a rest and focus on fiction. By the way, I created a short video on the differences I experienced with writing fiction and nonfiction. If your readers are interested, they can view it here.
Your blog is very impressive. Your most recent post, "5 Tips for Writing Action Scenes," shows your blog is geared toward fellow authors as well as your readers. How do you determine which subject is discussed and when, in order to keep everyone interested?
I tried to create a blog that would instruct (the natural teacher in me) as well as entertain. I wanted my blog to be more than a synopsis of my recent vacation. I love blogs where the writer shares things they've learned about the craft. I like to read book reviews on blogs. I also love author interviews. Both writers and readers enjoy these kinds of posts. As a reader, I'm curious about writers and the process they use and the journey they've taken. As a writer, I enjoy learning how other writers create dialogue or come up with a pen name. There are so many things that interest both.
As an award-winning author, how do you approach editing? Do you use "beta readers" or a credited editor, and what do you suggest for new authors trying to 
"get out there?"
I've used both Beta readers and credited editor. In my view, we writers need all the eyes we can get on our work. That's how I've been able to grow and improve as a writer. The editor I used is an instructor with Writer's Digest. She did an outstanding job for me. Having said that, I also believe we must consider criticism carefully before deciding to agree or not. Blindly rejecting all criticism is as bad a blindly accepting it.
Can you tell us about your marketing strategies? What works and how much includes blogging, Facebook, Twitter, and Pinterest?
It's important for writers to create a strong platform—people who love their writing and want to follow them. This can be done through regular blogging as well as constant updates on Facebook and Twitter. I usually Tweet eight times a day (they are scheduled in advance). Some of the same updates appear on my author's page on Facebook and on LinkedIn. I've recently learned that writers who work the social media together are more successful. I just started a Tweet Club for mystery/suspense writers. This group supports and boosts each other's tweets.
As for Pinterest, I'm just starting to work that social network. I have a board that showcases writer's tips, my blog, and books I've read and love. I need to do more with Pinterest.
And, of course, I have an author's page on Goodreads and I belong to a number of groups there.
You seem to be a very busy lady. When do you write? Do you have any specific steps/timelines you follow from creation to publication?
I wish I had a specific timeline I could give you from creation to publication. That would be wonderful. I tend to block out times for writing (2-3 hours a day). I also block out time for working the social media (no more than 2 hours daily). There are many other things I'm doing, including a webinar for students at Southern New Hampshire University on What it takes to Write, Publish and Sell a Novel. I have to block out time for that as well.
As you know, it's hard to squeeze the writing in, but when I'm immersed in the creation of a book, I'm lost. I give myself daily goals (5 pages a day) which I often go over because I get caught up. The small goal enables me to keep at it until the project is finished.
And now to a subject I'm sure is close to your heart. Your new novel, THE CLOCK STRIKES MIDNIGHT, due to release on November 25th. Can you tell us about it and where we can find it when it's released?
How about I share a short blurb about the book:
With just 3 months to live Janie Knox returns to her childhood home to destroy her mother's killer. At age 17, a week after a jury convicted her stepfather of killing her mother, she packed all her worldly possessions in a single duffle bag, hopped on a bus, and vowed never to return.
As the clock ticks away, Janie uses her last days to right the wrongs that have haunted her for 20 years. She faces more than she bargained for when she discovers her sister's life in shambles and her stepfather a formidable foe.
The Clock Strikes Midnight is a race against time in a quest for revenge and atonement. This is a story about hate, love and forgiveness.
This book will be found at all the normal outlets, Amazon, Barnes & Noble as well at my publisher's book store, MuseItUpPublishing
Thank you for taking the time to visit with us today. You can visit Joan at:
Website: http://www.joanccurtis.com
Blog: http://www.joanccurtis.com/blog
Facebook: http://www.facebook.com/joanccurtisauthor
Twitter https://twitter.com/JoanCurtis
Pinterest: http://www.pinterest.com/giovannajoan/
Goodreads: https://www.goodreads.com/author/show/3215877.Joan_C_Curtis?from_search=true
The link to order on Amazon is: http://www.amazon.com/Clock-Strikes-Midnight-Joan-Curtis-ebook/dp/B00NUGACKO/ref=sr_1_1?s=digital-text&ie=UTF8&qid=1412178637&sr=1-1&keywords=the+clock+strikes+midnight