Maggie - The most recent entry in THE WHITE OAKS SERIES.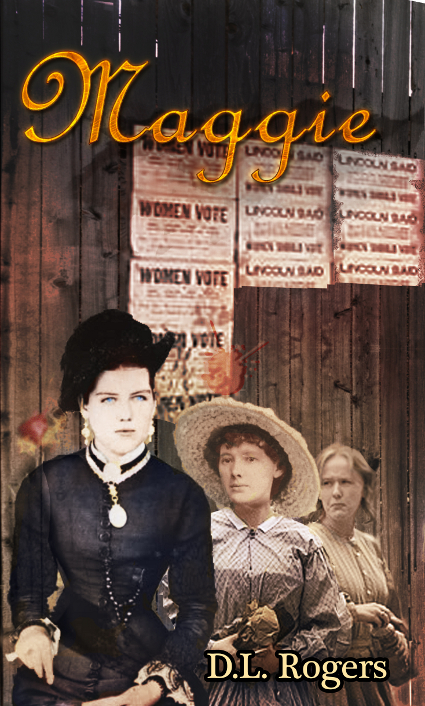 Join Maggie Douglas as she goes from Boston to Cheyenne to Deadwood and, finally, to the Standing Rock Reservation hoping to "make a difference" in the lives of the people around her. Whether it's stomping for women's rights, writing for the Cheyenne Sun, riding the Cheyenne-Deadwood Stage to a burned out Deadwood and facing Indians, harsh weather, and desperate men to get there, or helping the Lakota at the Standing Rock Reservation, Maggie has one goal--to make a difference.

She makes that difference, and gets into all kinds of trouble doing it.

Read the complete first chapter here.